Dublin Matchmaking & Dating Agency
Looking for a Dating Agency or Matchmaker in Dublin - We are Dublin's Premier Matchmaking and Dating Agency
We have been operating our Dating & Matchmaking Agency in Dublin for more than eleven years now and we have a large number of members who want to start meeting people in Dublin City and County.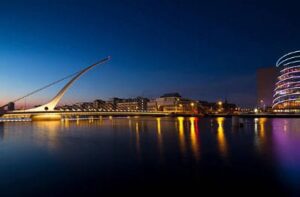 We have built up a great reputation for being the premier Dating Agency and Matchmakers in Dublin, and month on month our membership levels are increasing due to word of mouth and recommendations from our happy members. We offer a successful alternative to online dating sites and dating apps  – so if you have tried free dating web sites and haven't found what you are looking for – then  try our Dating and Matchmaking Agency's services.
We are based in Dun Laoghaire and we meet prospective members on a one to one basis. It is always very relaxed and informal, meeting for a coffee and a chat in order to establish exactly what we can do for you. It's important to us that we can look after you, and introduce you to the type of people you are looking for.
We have members throughout Leinster so if you are looking for a Matchmaker or Dating Agency in Dublin then contact us today. If you've tried other methods of meeting people and you'd like to try something more professional then get in touch with us today. If you live in any of the following areas:
just contact us and we can organise a consultation specifically tailored for your area.
If you are unattached or single and looking for a reputable Dating & Matchmaking Agency in Dublin, let us know a little more about you on our CONTACT US page and we will call you for a quick chat. Call now to begin meeting people in your area : 01 4304017