Global pop sensation Ed Sheeran announced his engagement to sports-star girlfriend Cherry Seaborn last week. With Sheeran equaling British pop royalty we are imagining a wedding of royal magnitude….but the plot thickens… The actual engagement happened weeks ago! Sheeran posted a snap of himself and Cherry on Sunday with the words "got myself a fiance just before new year"…. JUST BEFORE NEW YEAR? almost A MONTH ago!
Naturally Two HQ were straight into debate. Was this normal? How did he not explode with anticipation and excitement waiting to tell the world they got engaged? What was the motivation to keep it a secret? What was the benefit? We turned to Google to research what we could about hiding whats going on in your relationships. These are our results:
According to news.com "Stashing" is the term used to describe when you are in a relationship with someone and either they, or you wish to keep it a secret from family and friends, or offline away from social media.
Why do people do this? For a multitude of reasons it appears
Some reasons are understandable:
They have just ended a relationship and are conscious of being unnecessary callous to their ex by flaunting a new relationship so soon
Their partner passed away and introducing a new relationship to family and friends will take time
They don't want to rush into a relationship head first and are enjoying the process of getting to know eachother first
Others immediately raise red flags:
They don't believe in" labels"
They don't feel they have anything to prove to anyone and so they keep relationships offline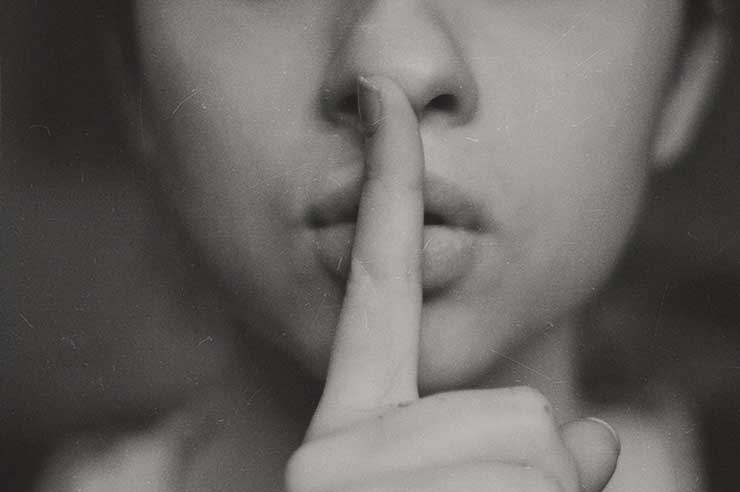 Not entirely satisfied with our plunder of the internet we turned to our members for answers asking had they ever lied about a relationship or kept certain pieces of information back?
Noel, 56, Wicklow
"To be honest the only time I ever lied about a relationship was after my wife died. I was still grieving her death and people wanted me to move on and find someone. I got sick of the questions and efforts to set me up on a blind date so I told my nearest and dearest I met a woman called Miriam. When I was good and ready I joined Two's Company and was matched with a super woman whose name it turns out is Miriam! I tell the story all the time. It must of been in the cards"
Gladys, 37, Cork
"No I haven't lied myself. I always feel if you're lying then there's something not quite right. You should want to shout it to the world"
Wendy, 51, Waterford
"When I met my ex-husband I got pregnant very quickly. I'd been in England for the year before I met him, we actually met on the boat home. So we agreed to lie to our parents that we had been having a relationship through the year, a long distance type of thing. We stayed together for 30 years and never told a soul!"
So it appears there really is a balance of when it is and isn't "ok" to tell a white lie about your relationship status. Congrats to the happy couple, We wish them all the love in the world. Sheeran claimed his latest hit "perfect" was inspired by his fiance, Have a listen here *swoon*