We're almost a month into 2020, which means we're a month into matching new couples here at Two's Company. What a time to be alive! And also ….what a time to be … a little nervous. Because, let's face it: first dates can be nerve wracking. But they don't have to be.
When it comes to first dates, we always assure our clients that  it's normal to be a little nervous and worry that things won't go well. But it's more important to remember that first dates don't necessarily have to be cause for stress!
Here are ten of our expert tips that can help any first date go a little smoother.
1. Don't drink or talk too much
Look, we know it's a nervous time. We know you may be inclined to babble on, or have a few sneaky shots. But, think about it. Is that attractive? No! We know it's cliche, but our best advice is: be yourself.
2. Pay genuine attention to your date – show a lot of interest
Ask genuine questions. Enquire about their lives. It may seem like simple advice, but we often hear from clients that their date talked too much about themselves, or didn't show a big interest in the other person.
3. Don't look at your phone during the date – it's an insult.
Taking your phone out and texting is body language for "you aren't interesting to me". Equally, if your date does take their phone out, make sure to tell them you don't appreciate it. Let them know where you stand from the beginning.
4. Men – don't expect women to pay – it's a turn off! Women – don't expect men to pay -it's a turn off!
Offer to split the bill. Simple.
5. Don't talk negatively about past relationships – avoid talking about them at all. Keep it positive!
it's a date, not a counselling session. No first date wants to hear your woes from the past. Keep the conversation light and fun for the first meeting.
6. Don't text too much before the first date – but don't leave it too long after the first date – keep momentum going (especially men, make sure she feels she is being chased).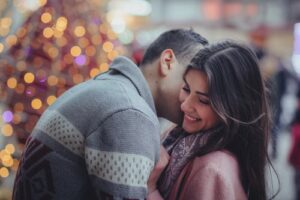 7. Women – don't run after men. But don't appear too aloof either!
It isn't attractive for a man to feel like he is the only thing happening in your life right now. Don't scare him away by chasing him at the beginning. But equally, don't appear so aloof that he gives up on you.
8. Women – don't afraid to be vulnerable
This is something we often come across: men telling us about women who seem independent to a fault.
9. Men & Women – stop taking it all so seriously. Be at ease with yourself and your date will enjoy you.
Again, be yourself!
10. Keep conversation upbeat, fun & positive.